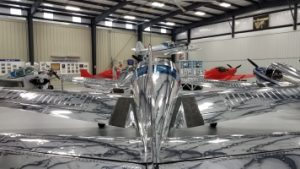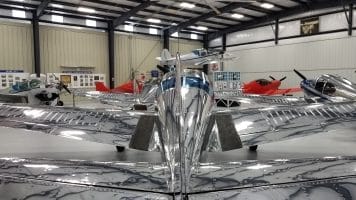 The Globe/Temco Swift Aircraft Museum
Multiple Swift aircraft on display, including the first prototype #1, stock production, and modified Swifts form 1946 to 1951, as well as two T-35 Buckaroo USAF trainers.  A Swift aircraft is hanging in the Smithsonian for national viewing, but at the Swift Museum, you can stand next the those historic aircraft and see into the cockpit.  One of the T-35s is an armed version donated to the museum by the Saudi Arabian Air Force.  The museum houses the only source of Swift aircraft parts in the world.
Hours: Mon. – Fri.  9 a.m. – 5 p.m.
Location:  McMinn County Airport
Swift Museum Foundation, Inc.
223 County Rd. 552 Athens, TN  37303
423-745-9547
http://swiftmuseumfoundation.org/museum/