{{current_weather.dt | momentjs( atts.date )}}
{{current_weather.temp | temp}} °{{units}}
{{day.dt | momentjs(atts.date)}}
{{day.temp | temp}} °{{day.temp_min | temp}} °{{units}}
{{current_weather.temp | temp}} °
Humidity: {{current_weather.humidity}}%
Clouds: {{current_weather.clouds}}%
Wind ({{current_weather.wind.deg}}): {{current_weather.wind.speed}}{{units_wind}}
{{current_weather.desc}}
{{day.dt | momentjs(atts.date)}}
{{day.temp | temp}}°
{{day.temp_min | temp}} °
Learn The History of Textile
No Admission
Hours: Mon-Sat, 10:00-5:00
More Information
Recounts the history of the many textile mills in Englewood and the women who worked the mills. See Miss Ella's handmade trousseau and learn why she never wore it. Tour the restored "Little White House," birthplace of an early mill owner. Shop in the "Company Store," a different kind of gift shop. Admire the hand painted murals throughout the downtown. Educational programs and classes take place year round. All located in a town that grew out of three turn-of-the century mill villages. To recapture the "feel" of this historic southern town, be sure to drop by during "Englewood Celebrates," held in June.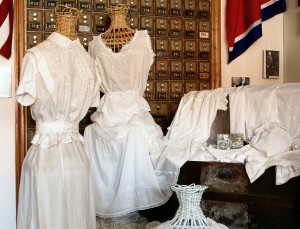 This error message is only visible to WordPress admins
Error: No connected account.
Please go to the Instagram Feed settings page to connect an account.
FIND COMFORT NO MATTER WHERE YOU ARE
The Tennessee Overhill region covers several areas that are full of wonderful places to stay. No matter where you end up, you can rest easy knowing days full of fun and adventure await!