Welcome to Ocoee, TN
If you'd like to book a room or find out more information, you can visit their website using the button below!
Ocoee Retreat Center
Affordable lodging suitable for individuals and families. This location has several amenities that make
it a perfect addition to your East TN vacation!
Contact
Amenities:
Can Accommodate Large Groups
Lodges & Bunkhouses
Grills & Gathering Areas
Audio Video Connection
Activities Nearby
RV and Bus Parking
WiFi Internet
Check-in/Check-out Times:
Check-in: 2:00 PM
Check-out: 11:00 AM
More Information
Lodging at Ocoee Retreat Center strikes the perfect balance between comfort and utility. All accommodations provide a relaxing, climate-controlled setting (equipped with central heating and air) in a convenient location on campus. All units have multiple bathroom facilities under the same roof, so there's no need to leave the premises. Ample meeting space and common areas are scaled to fit the occupancy of each accommodation. Altogether ORC can accommodate over 500 guests overnight.
Guests may choose between two types of group accommodations: lodges and/or bunkhouses.
Lodges have many smaller rooms with several showers and bathrooms, allowing them to be compartmentalized and "blocked off" to suit different groups' needs. The relatively open bunkhouse floor plans allow leaders more direct supervision for larger groups, while also providing partitioning options.
Multi-unit groups and those with special programming needs should consider reserving one of ORC's two large pavilions. These facilities are perfectly-suited for meetings, ceremonies, productions and celebrations with wireless high-speed internet and plug-and-play audio-visual capabilities.
FIND YOUR HOME AWAY FROM HOME
The Tennessee Overhill region covers several areas that are full of wonderful places to stay. No matter where you end up, you can rest easy knowing days full of fun and adventure await!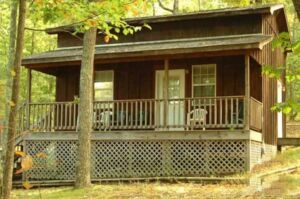 If you'd like to book a room or find out more information, please click here.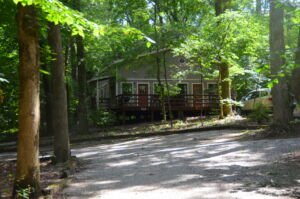 If you'd like to book a room or find out more information, please click here.