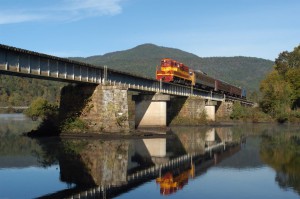 Tennessee Valley Railroad Museum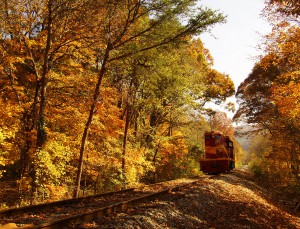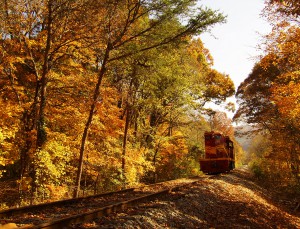 Passengers step back in time when they ride restored vintage trains alongside the Hiwassee Scenic River, into the Hiwassee River Gorge, and over the famous Hiwassee Rail Loop. Trains run from April-November with a choice of a half-day round trip from Etowah to the Hiwassee Rail Loop or a day-long excursion from Etowah to Copperhill, with a layover for lunch and shopping. The Copperhill Special is an exciting train ride that appeals to both nature lovers and rail buffs.
Twenty miles of the railroad corridor is listed on the National Register of Historic Places due to the historical significance of the rail line and the fact that the corridor has retained so much of the original "look" that it had when the line was built in 1890. Because nearly 30 miles of the line runs through the Cherokee National Forest and into the remote Hiwassee River Gorge, Hiwassee River Rail Adventure also attracts people who like viewing scenery and wildlife.  More Hiwassee River Rail History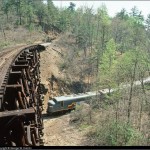 Hiwassee Loop
Enjoy a 50-mile round trip up the beautiful lower Hiwassee River gorge. This 3-1/2 hour trip will take you to the top of the famous "Hiwassee Loop" where the tracks cross over themselves as they corkscrew up the mountain near Farner, Tennessee.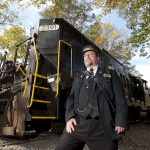 Copperhill Special
A day-long train excursion from Etowah, Tennessee to the historic copper mining town of Copperhill.  Trains run alongside the Hiwassee River, into the river gorge, over the famous Hiwassee Rail Loop and on to Copperhill for a mid-day layover for dining and shopping.  Choose standard coach seating or reserve a space in one of the luxury dome cars.
http://www.tvrail.com
423-894-8028 x 0
Etowah Ticket Office 423-263-7840
General Trip Information 877-510-5765